We are easing into summer on the North Shore at Cove Point Lodge. We've missed you, and we are so glad that you're back! We have welcomed old friends and shared the magic of Cove Point Lodge with lots of new guests this past month. Your support means the world to us, and we appreciate you!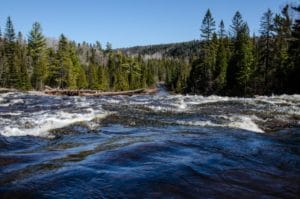 We have a delicious new lodge dining room menu to share with you each evening, and The Crossings Restaurant is serving their classic menu with creative specials Thursday-Monday. With restrictions still in place, both restaurants are serving take-out, but we have added outdoor seating near our restaurants for guest to enjoy, and we will be debuting a new picnic area very soon. We are also very happy to announce that cocktails are back on the menu!
We have space for you to relax, and room for you to retreat with your loved one, yourself, or your family. We hope that you take our advice and wander freely. Explore our lakeshore, hike to the point, and experience the Cove Point Loop Trail. Nearby state parks are open with miles and miles of trails meandering through forests, following rivers, and traversing the lakeshore. Find your favorite waterfall on the North Shore or revisit an old friend. We can't wait to see you!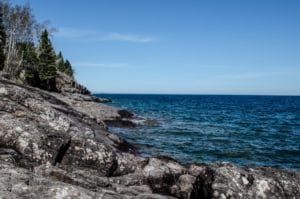 There's no better place to explore than the North Shore.
Now through the end of the year, you can book your perfect North Shore getaway for 20% off! Click here to learn more.
Relax. Retreat. Wander freely at Cove Point Lodge and save 20% off your stay.