Home
»
North Shore Waterfalls
Don't Miss Some of the Best Waterfalls Near Cove Point Lodge
Nearby North Shore MN Waterfalls
Just a few of the great waterfalls in the area that you won't want to miss during your stay.  Don't forget to stop by the front desk and pick-up our local waterfall map.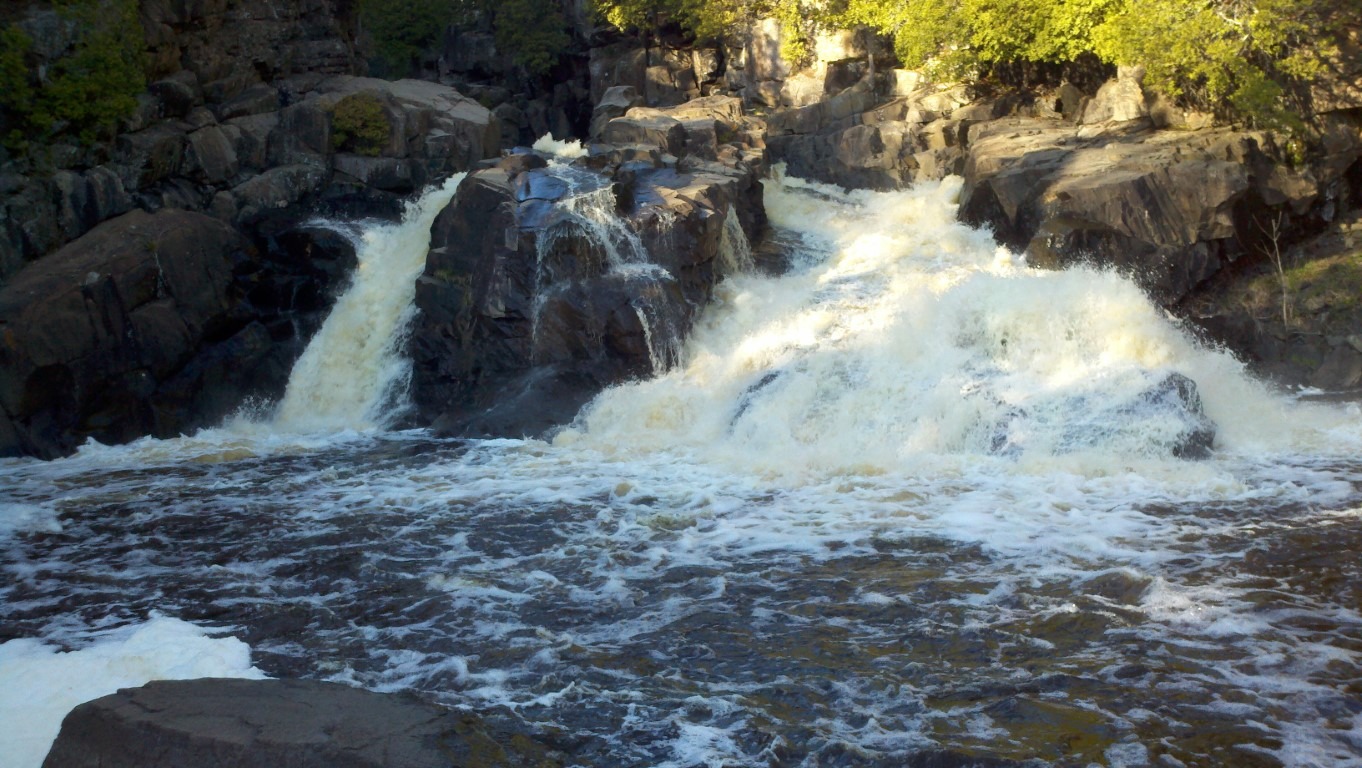 Beaver River Falls
Less than 5 minutes away
Beaver Bay is a surprising delight that holds the feeling of being "Up North" with it's charming shops and eateries.  Add a hike along the Beaver River, and you can bet on a classic time spent on the shore. The beach at the mouth of the river is a rock-pickers delight. It's an excellent destination to search for rhyolites, jasper, and even Lake Superior agates.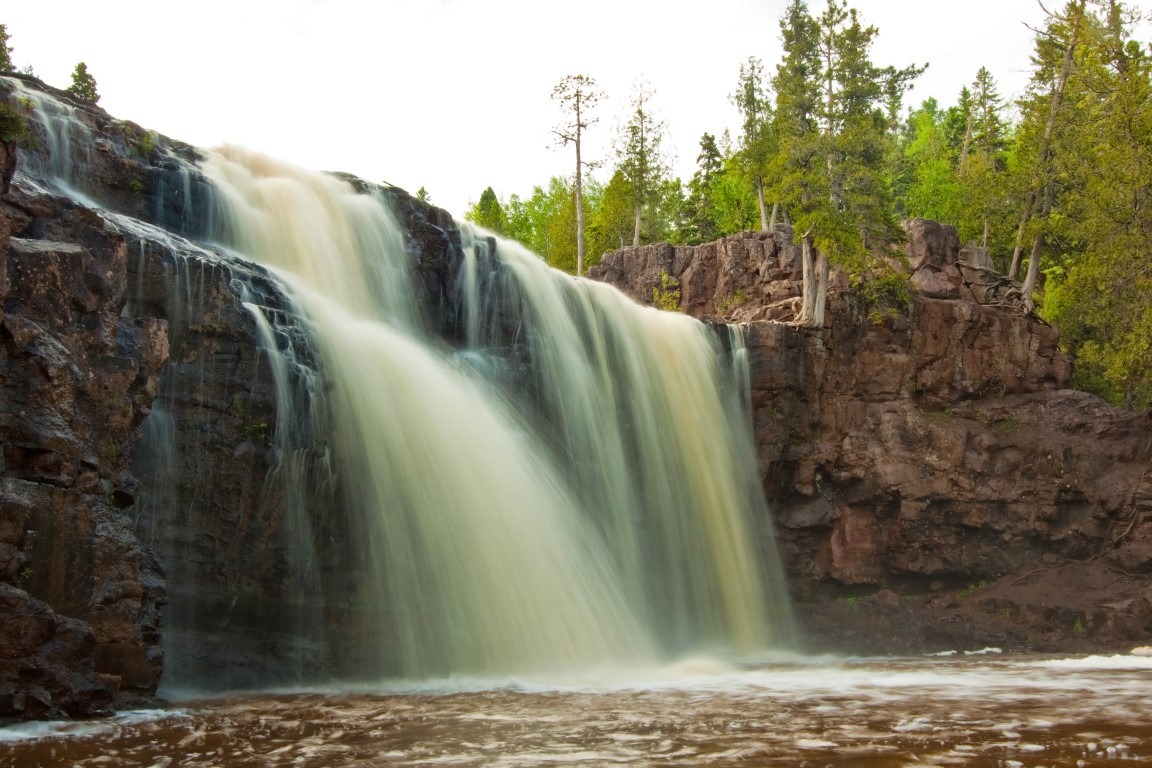 Gooseberry Falls
Less than 15 minutes away
The river icon of the North Shore, known for its spectacular waterfalls, river gorge, Lake Superior shoreline. This is a great stop for first time visitors to the shore, those with limited mobility, kids, or aspiring photographers working on getting a shot worthy of being a postcard. The paved trails, and safe wading areas delight all visitors.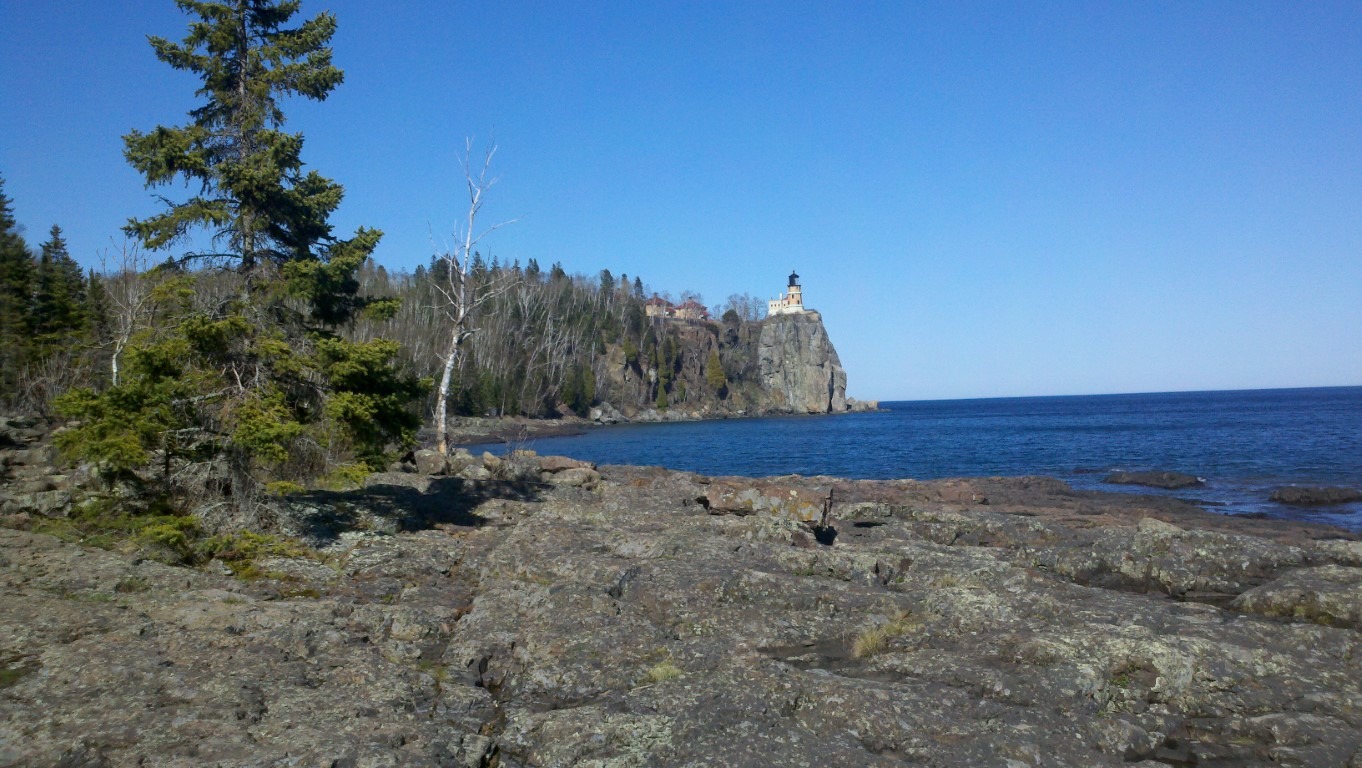 Cascades at Split Rock
10 minutes south
If you're looking for a unique and beautiful waterfall, but don't want all of the foot traffic that is found near many popular North Shore waterfalls, Split Rock Falls is the place to go. Right on a section of the Superior Hiking Trail, Split Rock Falls offers a beautiful 20-foot waterfall, a lovely wooden bridge, and a surrounding forest to hike and explore. Located just off mile marker 43, look for the Split Rock River pullout/parking lot.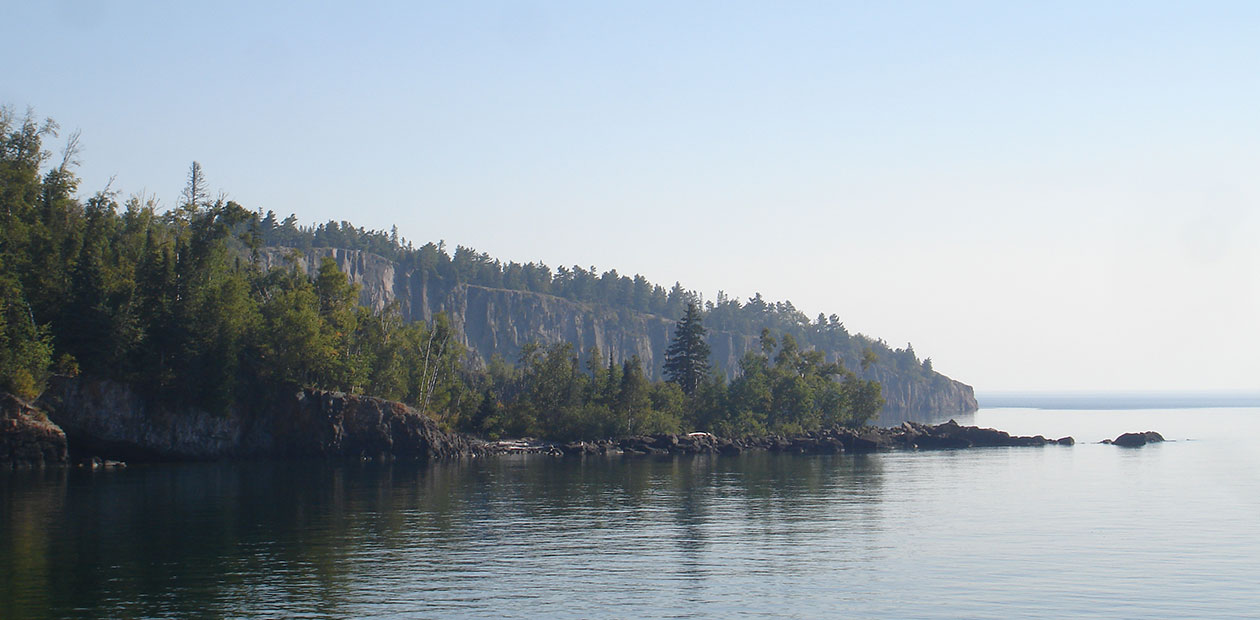 Tettegouche State Park
10 minutes north
A state park that doesn't disappoint and is perfect for seasoned hikers, as well as city slickers breaking in their new hiking boots and wicking fabrics.  There are trail options for short and longer hikes. A favorite is the Shovel Point Trail, clocking in at a little over 1 mile. While this is not an easy trail, it also isn't too difficult.  There are 300 stairs leading to the fabulous over looks. But, if rivers are your thing, then check out the High Falls Trail to the Baptism River. This trial is about 3 miles, but the vantage point to the falls is 2nd to none!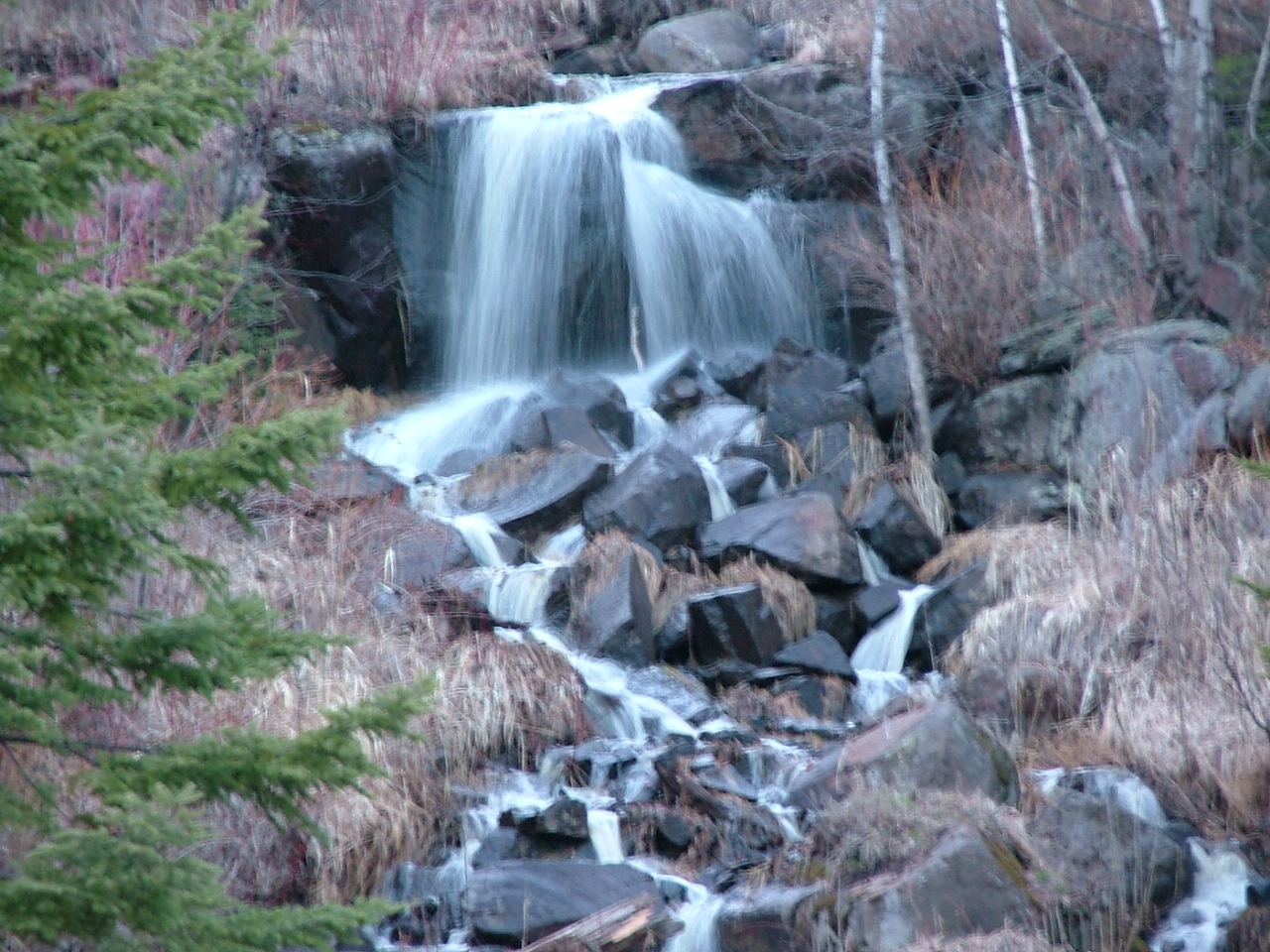 Cove Point Lodge Falls
Check out the Cove Point Lodge falls! A unique feature for you to enjoy while you're staying with us. Depending on snow melt or rain, this dynamic little gem is different each visit. This falls sits right on the driveway down to the lodge within a stone's throw from the Crossings.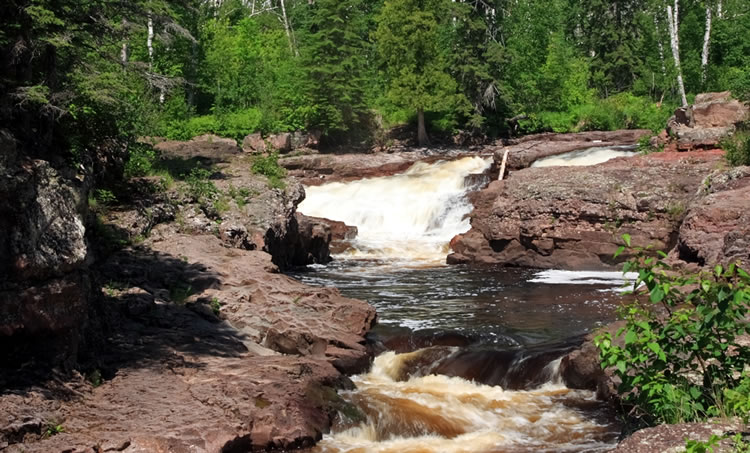 Temperance River Falls

35 minutes north
These falls are some of the most unique.  The gorge cut into the rock is both fascinating and eerie.  There a several small falls along the length of the gorge. At the far end of the gorge is a waterfall, with a drop of 10 feet or so. Beyond that the river is strewn with rocks, and if the water is low enough you can cross the river without getting your feet wet. You may catch a glimpse of thrill-seekers rock jumping around or into the river.  We don't recommend tempting mother nature.