Sunshine and the welcome sound of rushing water greeted us at the parking area near Illgen Falls on the Baptism River this Wednesday. Illgen Falls is a part of Tettegouche State Park, which is a Cove Point Lodge guest favorite. This waterfall is less than a 15 minute drive from our parking lot, and is just a short walk from the parking area on Highway 1, on the way to Finland.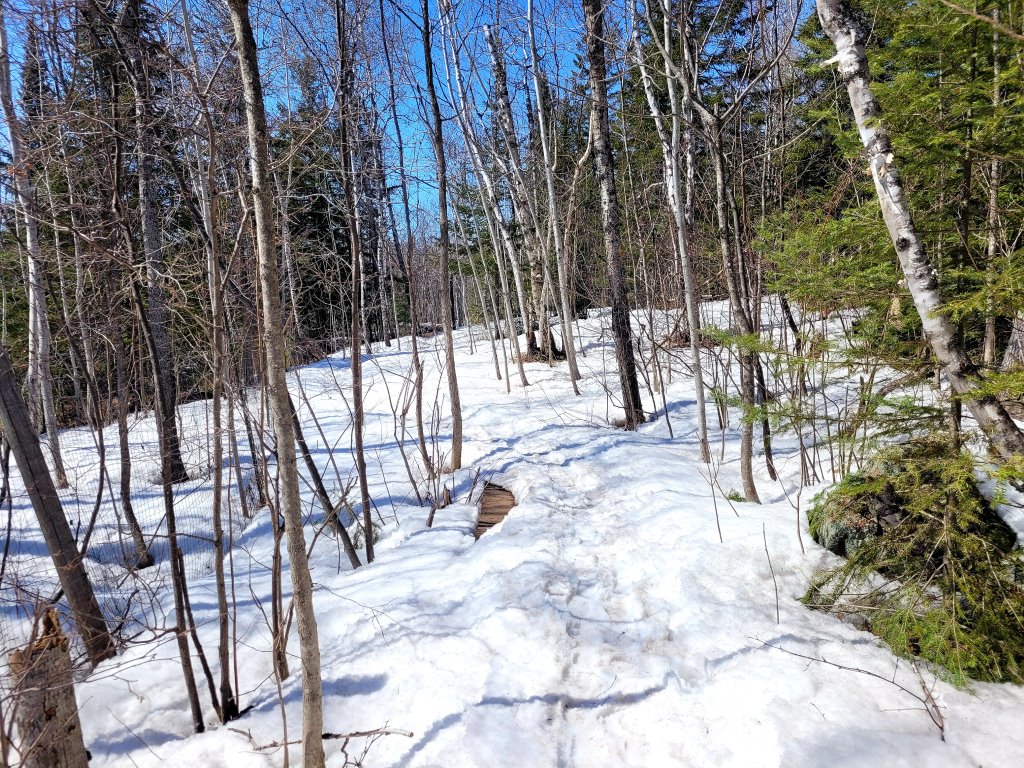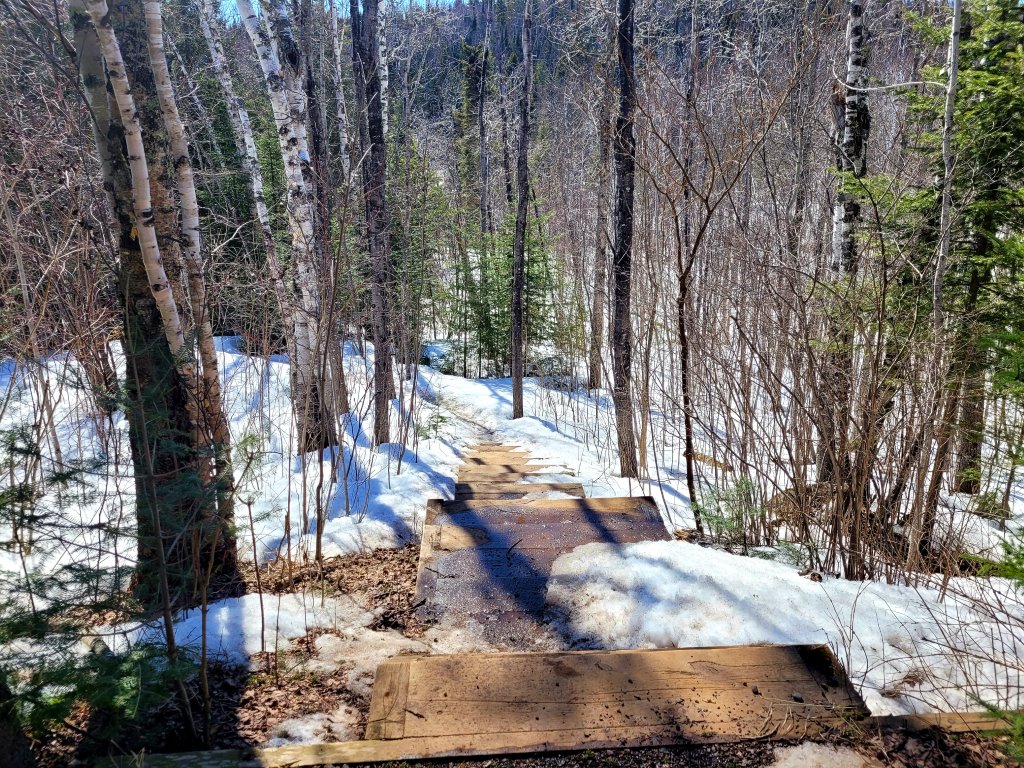 Our northern forest is still blanketed under a few feet of snow in places, so if you're hiking this month on the north shore, don't forget to pack appropriate and varied foot wear, as hiking conditions will vary a great deal depending on the path you choose.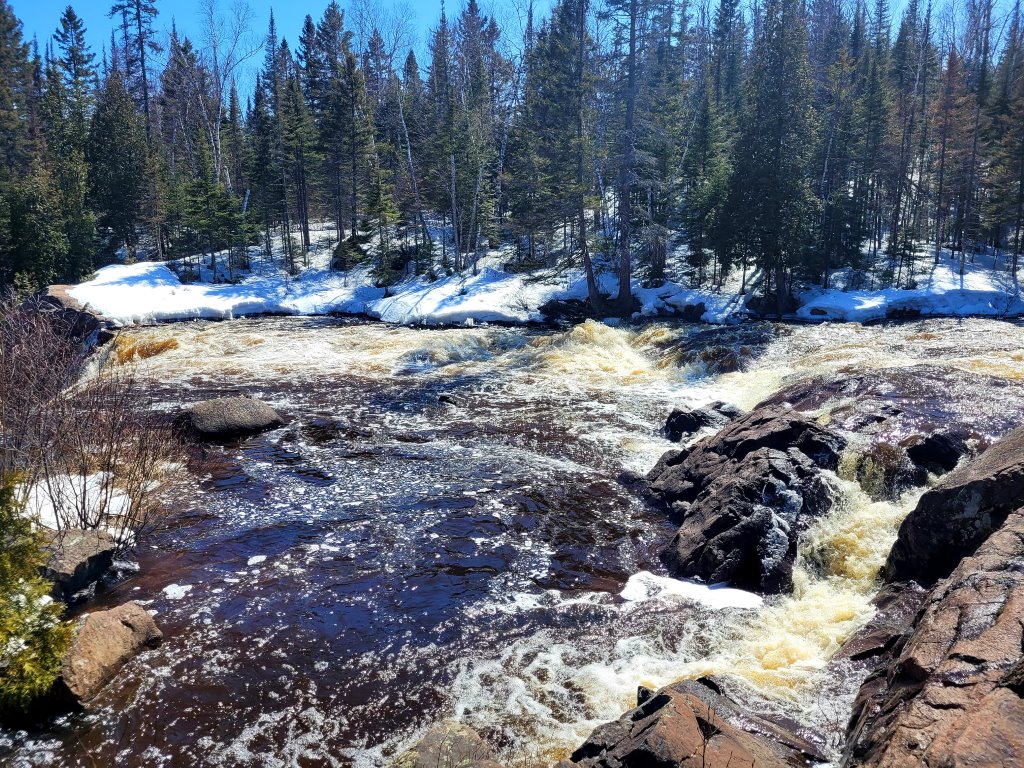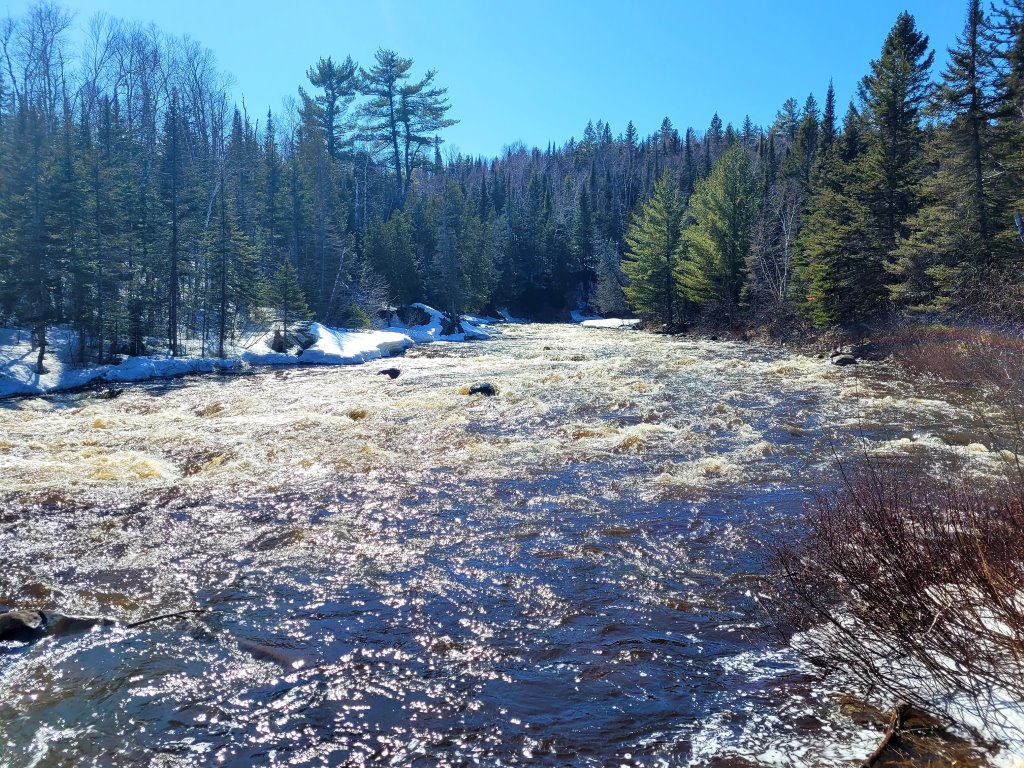 Reaching the river, a symphony of nature's sound and the forceful power of this year's spring melt overwhelms the senses in the very best way possible. If you're looking for a place to get away from it all and quickly immerse yourself in wild without venturing far off the highway, Illgen Falls may be just the destination for you. 
Friluftsliv is the life for us! We hope to see you soon.