Spring is easing it's way through the North Shore…and we are ready! We hit the trail this week in Tettegouche State Park seeking the Cascades waterfall.
This a slightly up and down 1.5 mile out and back hike, and you can access the trailhead from the visitor's center parking lot. Make sure to take a moment to enjoy the view of the river flowing into Lake Superior before crossing the bridge and heading inland under highway 61 to immerse yourself in the forest.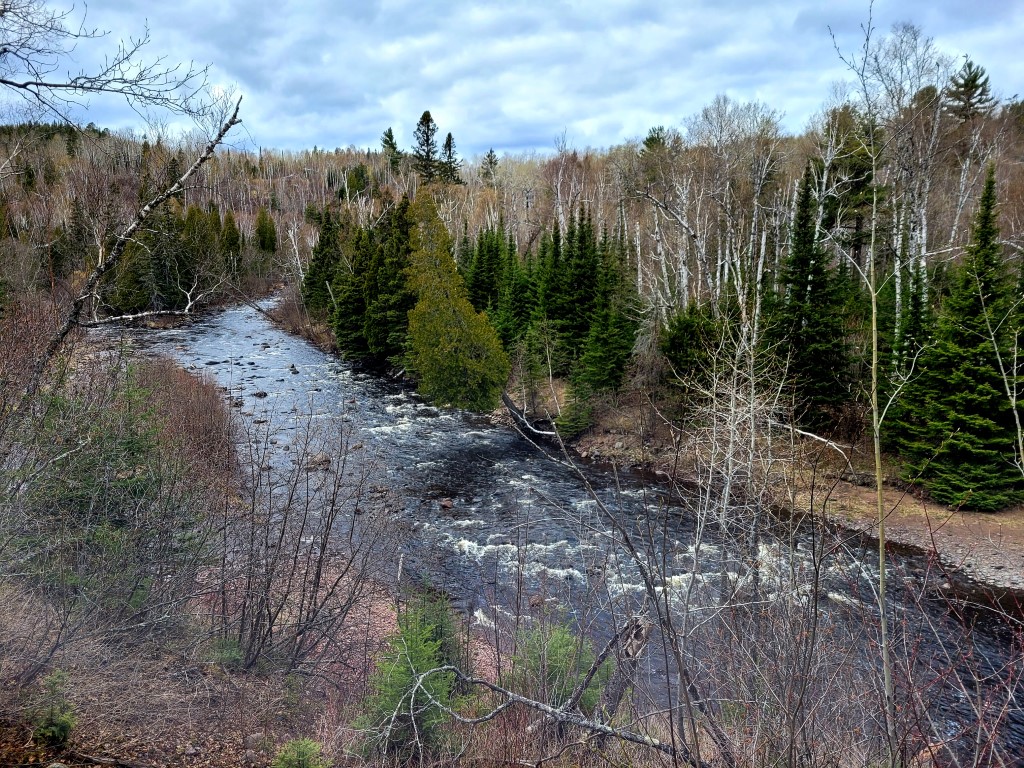 The trail hugs the beautiful Baptism river, with several points to access the water, play on the rocks, watch local fisherman, and simply enjoy the wild and rugged beauty of the North shore.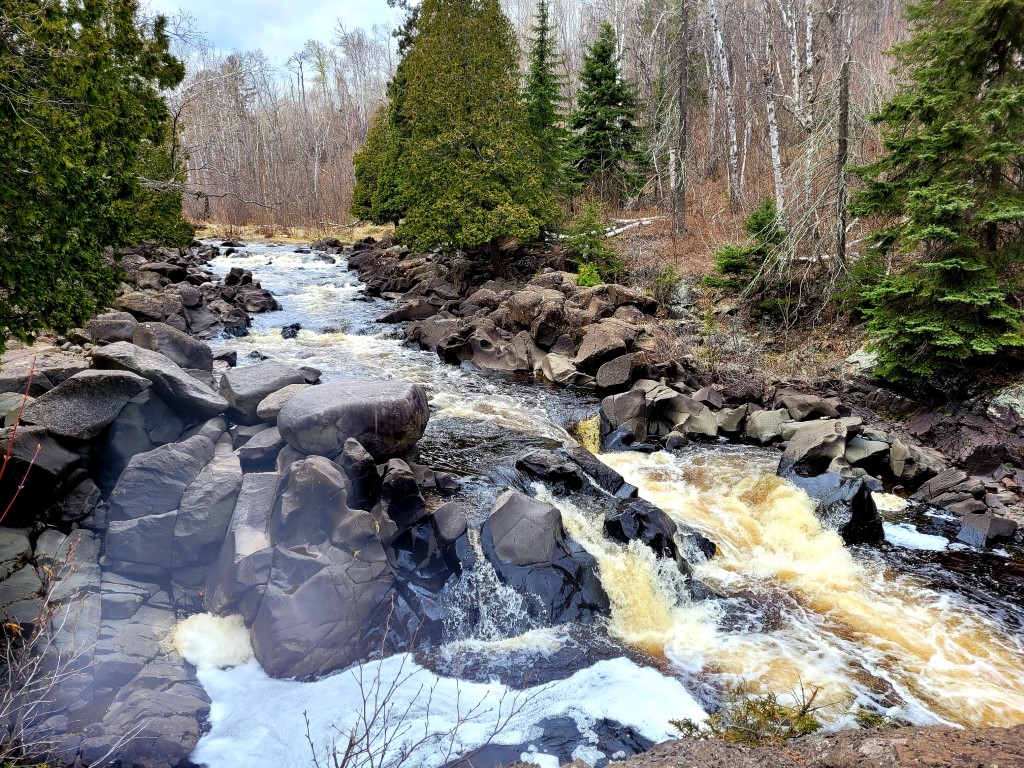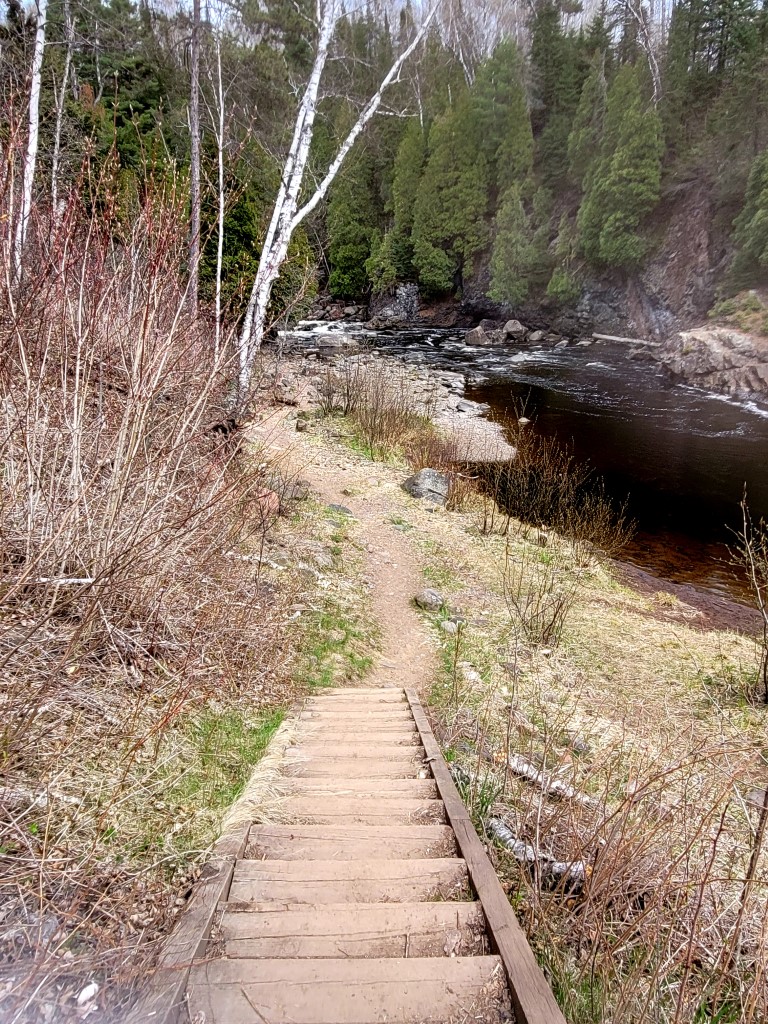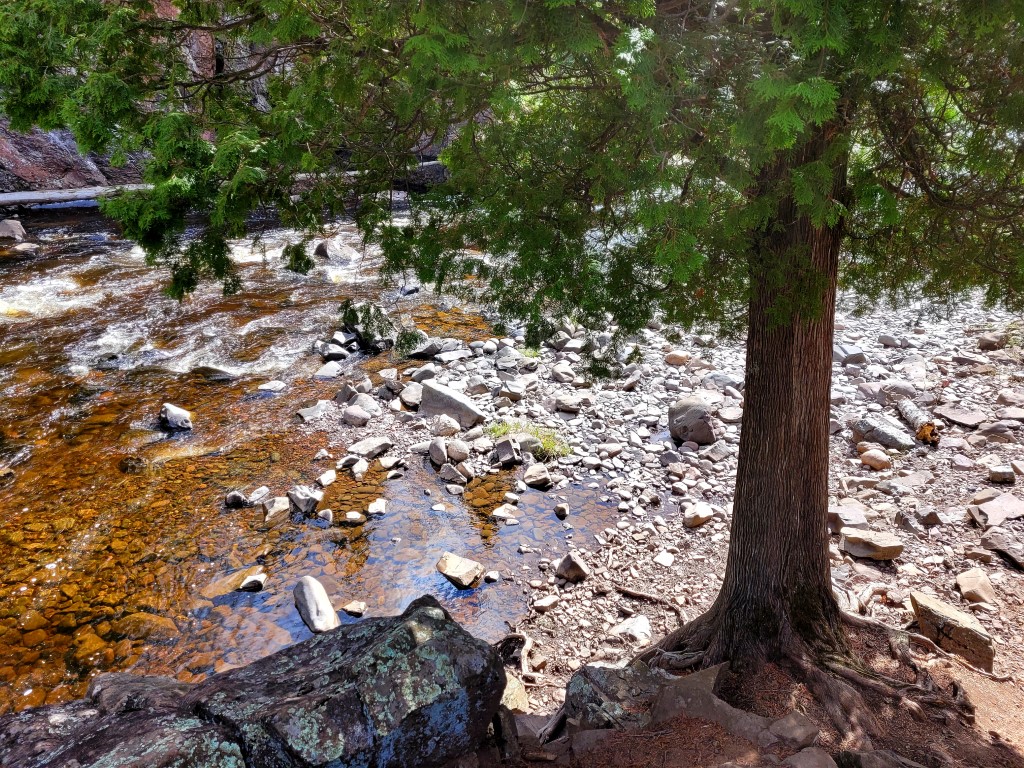 When the manicured trail ends, continue around the corner to view the falls.
One of our favorite things about Cascade Falls is that you are able to get up close and personal with the water and rocks, and really feel the movement and energy of the river and falls in front of you. We got a little lost in time while we were here this week, enjoying the sound and rush of the water on its way to Lake Superior.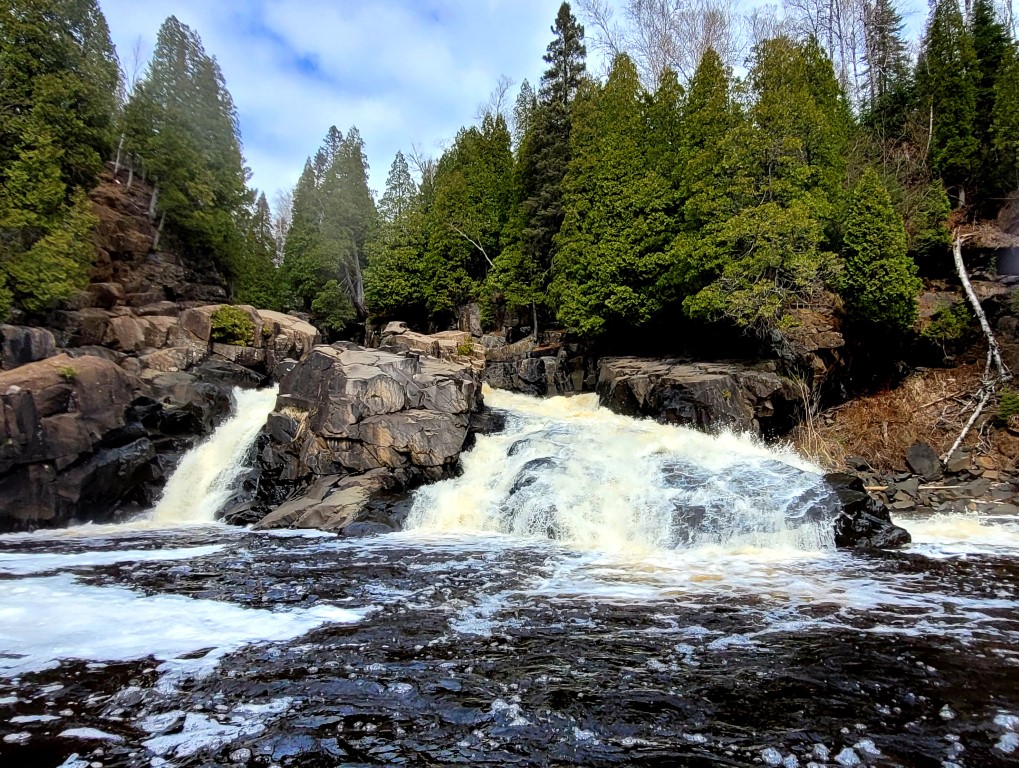 Water is a powerful force here on the North Shore, shaping our landscape each day…and if you pay close attention, you will begin to read the history of the natural landscape written in the rocks, cliffs, and trees surrounding our rivers, creeks, ponds, and lakes. It isn't about the distance you cover while wandering here, it's about the quality of your experience. Take the time to soak in your surroundings during your visit. We promise that it's worth it.   
We hope that you are able to experience the shores of Lake Superior, and our surrounding parks, soon. Spring is a great time to explore on the North Shore as our leaves begin to bud, and the plants emerge on the forest floor. There's so much to keep track of, we need your help! While you're here, stop by and tell us about your day's adventure.
Friluftsliv is the life for us! We'll be back next week to share more magic North Shore magic with you.
We hope that wherever your path takes you this weekend, that you wander freely.