Post Now Play Later Contest Entry Details
Enter for a chance to win a 2 Night Stay and Dinner for 2 this Summer
Submit a photo of your favorite Cove Point Lodge memory for a chance to win a 2 night stay and dinner for 2 this summer next to beautiful Lake Superior. We'll share your photos with our returning employees in May, and they'll pick the winner. They'll love to see what you've shared while they've been away. We can't wait to see us through your eyes! We're looking forward to learning what you love most about Cove Point Lodge.
What we love most…is our guests!
Share the love. Post now, for a chance to play later on us!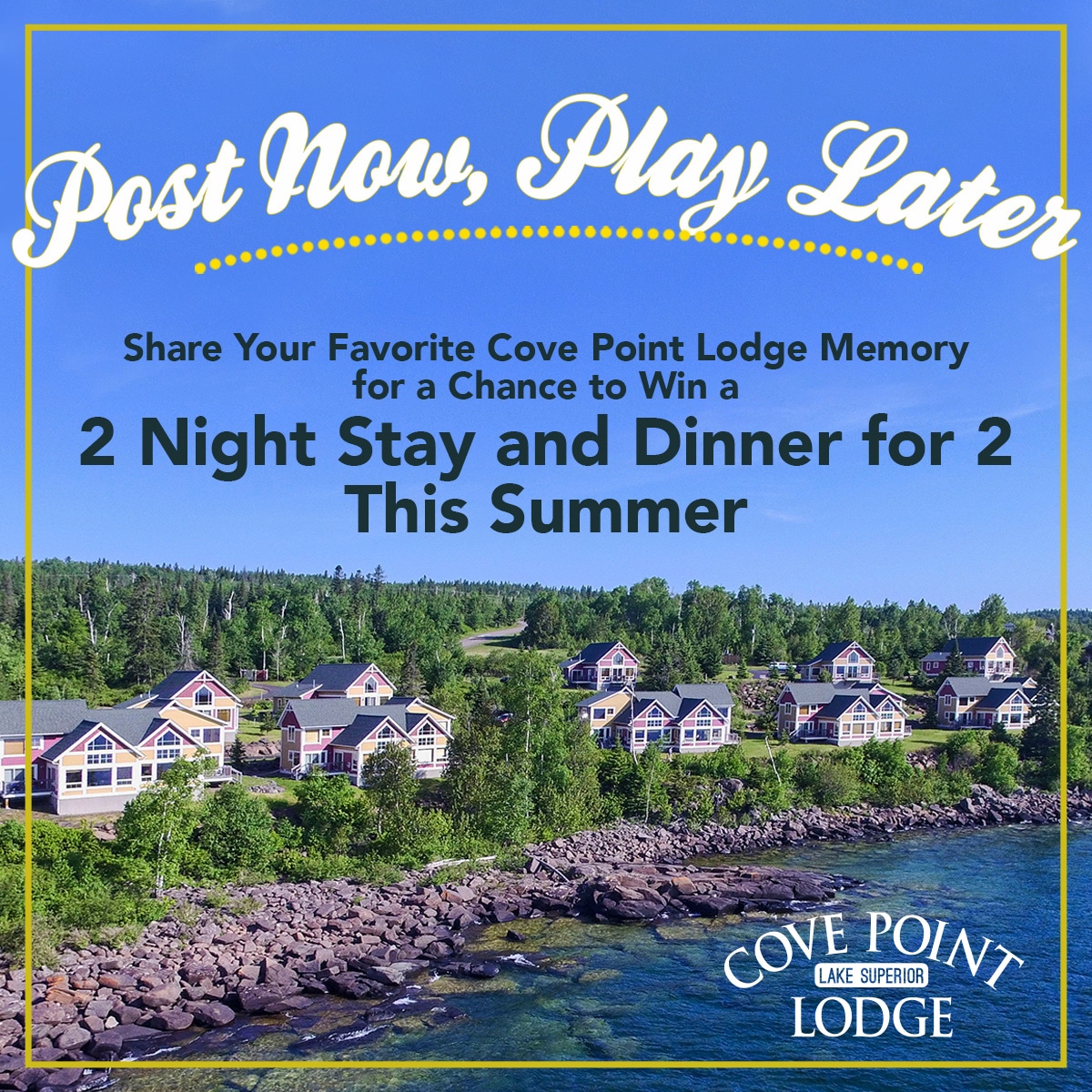 This contest has now ended.