We've been doing more dodging of raindrops than chasing waterfalls this week, so we're looking back on some time we spent in the Temperance River State Park last spring.
Temperance River State Park has just about everything you could ask for – forestland filled with pine, cedar, and birch, miles of scenic hiking trails with overlooks, various waterfall areas, the paved Gitchi-Gami bike trail, picnic area, and access to Lake Superior make this a must-visit on your trip to the North Shore.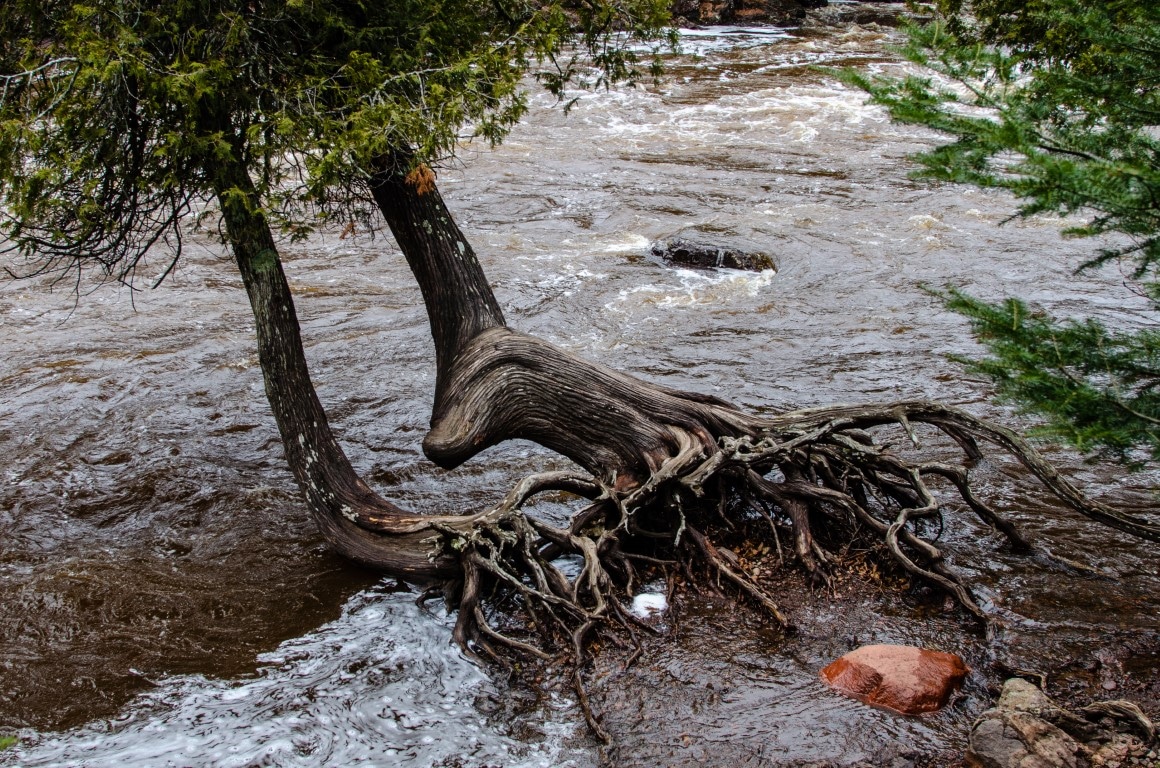 The path along the Temperance River Gorge with views of the cedar lined river and waterfalls is easily accessed from the parking area on Highway 61. Enjoy the wild beauty of the effects of ancient lava flows and the Temperance River on this rugged land. If natural history is your thing – than this is absolutely your place. To view a map and more information, click here.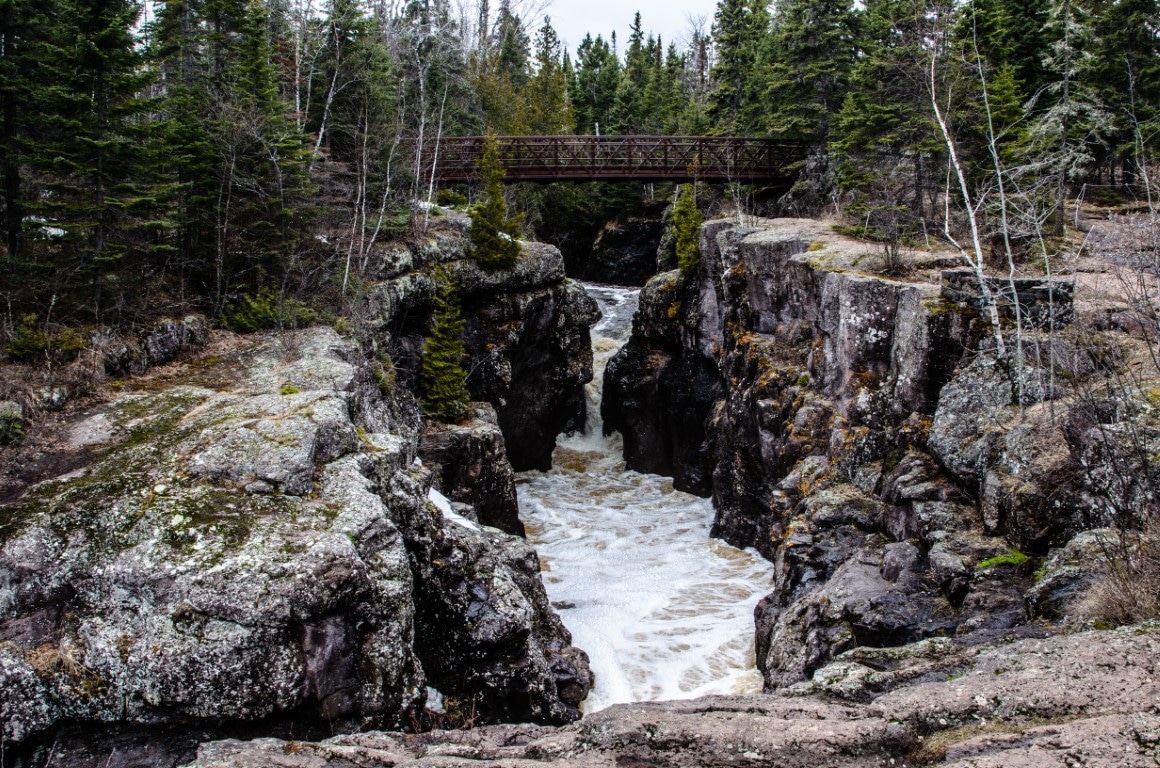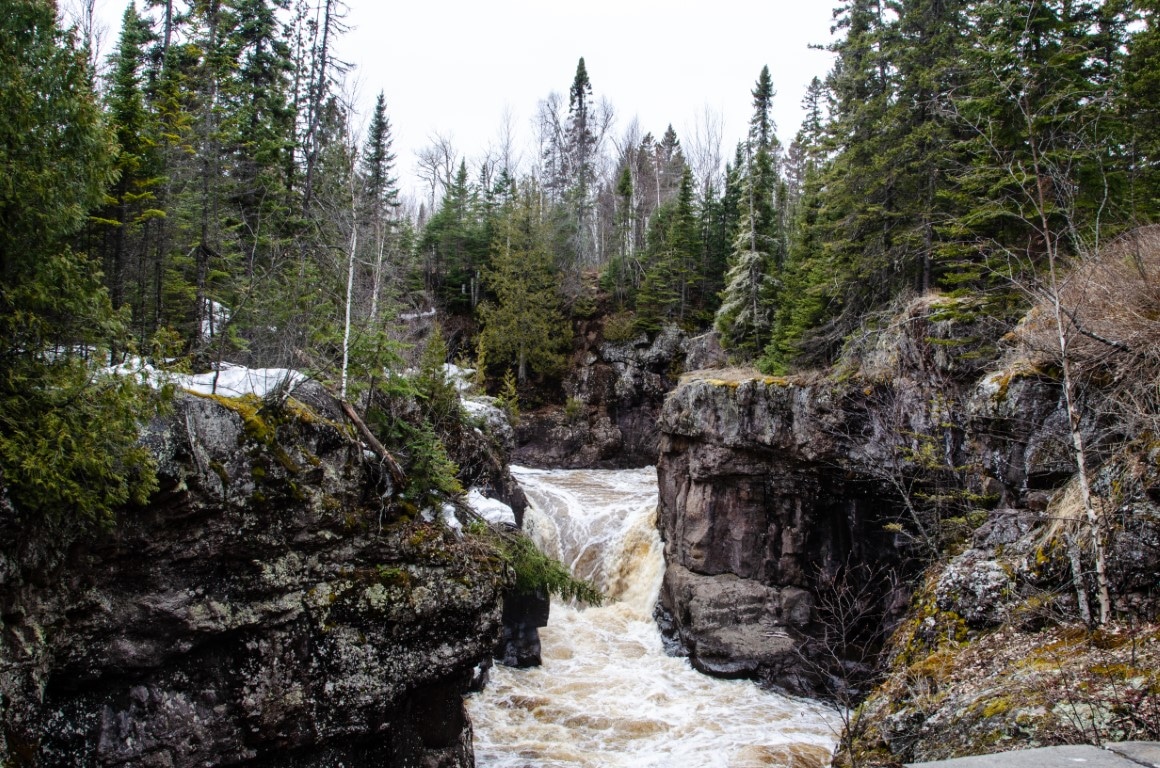 Temperance River State Park is just a 35-minute drive from our front door, and we're hoping to get ourselves there just as soon as we can…but we are midway through some very exciting remodeling projects that are keeping us very busy. We'll have more on that for you next week! 
In the meantime, we're going to have to ask you to get outside for us. If the North Shore isn't your destination this weekend, we hope that you do have some time to spend outdoors wherever you are. Embracing nature does the body and soul so much good, and we wish you all the very best. Friluftsliv is the life for us! We hope to see you soon.